What should you include with your small business security system in Erie?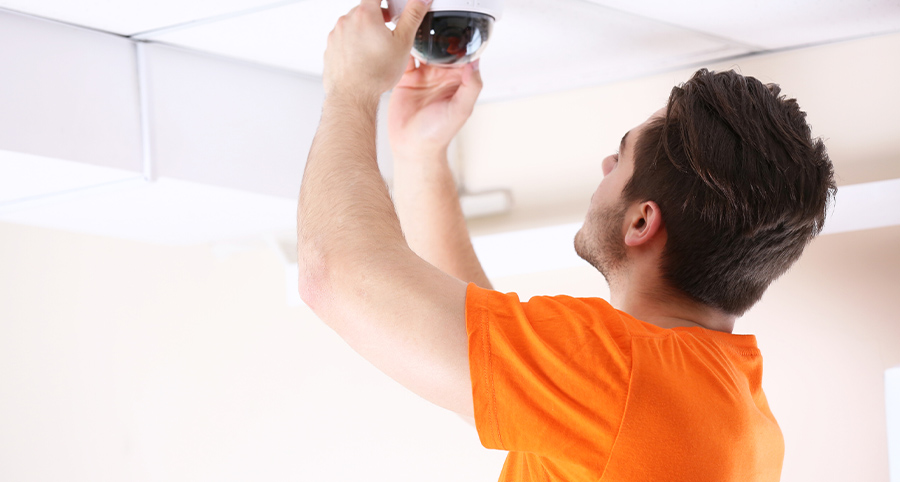 You've put in a great deal of effort to get your small business to the point of being viable. Now you need to keep it secure. Elements such as video surveillance, round-the-clock monitoring, and entrypoint sensors will go a long way to shield you from the various risks you could come across. Although your company is different from all others, there are some important components that all small business security systems in Erie need to include. Find out what they are and how they might help you.
Video surveillance is a must for your Erie business
Standard threats like theft and vandalism are things you must defend against as the proprietor of a business. By utilizing indoor and outdoor video cameras, you'll have the chance to observe shoppers, staff, and important areas like entryways and check-out counters at all times. You will not only have the capability to videotape unscrupulous actions, you'll have the chance to prevent it from transpiring in the first place.
Well-placed cameras will be observed by prospective shoplifters, making them think twice about taking action. Implements such as the Vivint Outdoor Camera Pro can even actively discourage crime. Here's how this smart component may benefit your business:
Smart Deter: This unit will let prowlers know they've been spotted by producing a loud sound and brightening a red, LED light next to the lens.
Crystal-clear video: You can view exactly what's going on with HD resolution, wide-angle viewing, and night vision functionality.
Smartphone access and alerts: When something takes place at your business, you ought to know promptly. When using this Vivint surveillance device with the helpful Vivint app, you will obtain on-the-spot alerts and view live or recorded footage right from your smartphone.
Add entryway sensors and motion detectors
Your indoor and outdoor video equipment might be sufficient to deter burglars but you'll still want to have an additional defense measure in case a robbery takes place. Entryway sensors, motion sensing equipment, and glass break detectors will protect your most vulnerable access areas. If a sensor is triggered, you and your 24-7 monitoring specialists will be alerted immediately.
Your small business security system in Erie requires fire and flood alarms and 24/7 monitoring
The employees and guests of your establishment need to be defended along with your expensive goods. If an event like a flood or fire occurs, you need to have a device in place that not only alerts occupants rapidly but also contacts you and your monitoring specialists. Vivint's smart smoke, fire, and carbon monoxide detectors will aid in minimizing endangerment and destruction while getting emergency personnel to your property immediately.
Erie smart locking systems make sense for many businesses
Would you like to track who's entering the office? Would you like to control access to certain rooms? Smart entry locks offer that ability. You can even have notifications sent directly to your mobile device and engage or disengage locks through the Vivint app.
Find small business security systems in Erie
A diverse Vivint security system with round-the-clock monitoring, smartphone accessibility, and a wide range of smart devices is one of the best things you should do to safeguard your business. You'll also reap the rewards of a professional installation that makes certain all hardware is installed appropriately and working as expected. Contact (814) 992-4902 or submit our form to get started on your new business security system.
Communities Served Around Erie By Smart Security Specialists Your Local Vivint Authorized Dealer