The best areas to place your home security cameras in Erie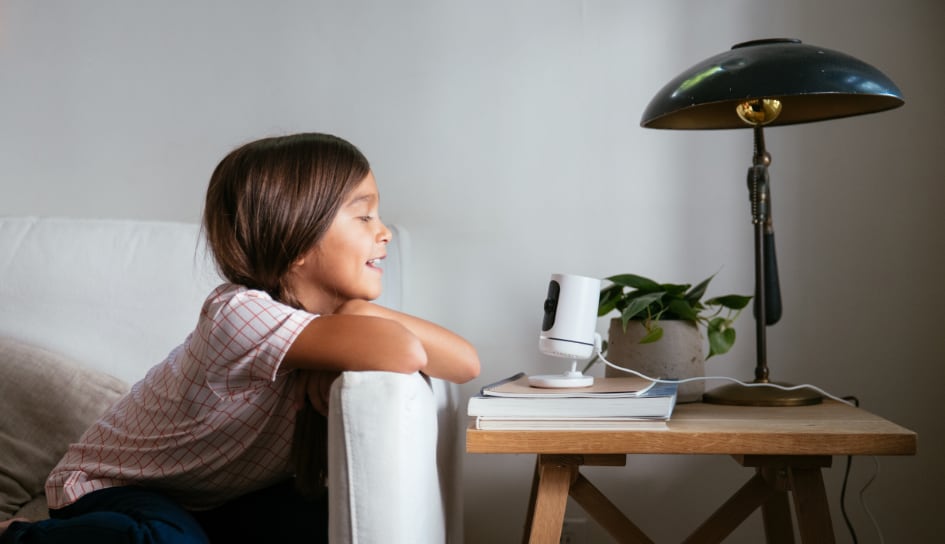 When considering the most essential locations to position your Erie home security cameras, figure out the most used areas that need an unobstructed view of any suspect activity. Begin at the front door and then continue to the exterior sites that don't have windows. You should also incorporate surveillance for inside spaces like hallways.
Here are some straightforward tips on where you should place your Erie home security cameras.

Utilize A Video Doorbell At The Front Entryway
When you consider the likely dangers that might cause trouble for your property, an intruder or package thief will likely be at the top of the list. And studies show that over 1/3rd of home break-ins take place via your primary entrance. Naturally, being certain that your door is always locked is a good way to decrease the likelihood of front-door intrusion, but it's a good idea to keep a clear sightline of that high-traffic area.
Doorbell surveillance systems provide high-resolution video streams so you can see your entrance around the clock. If a person approaches the front porch, the cameras will start video recording and send updates to your phone. You can even speak with whoever's at your door using the two-way talk function that integrates with your smartphone security app. As an added benefit, you can have your connected interior lighting turn on automatically to give the impression you're home when you are actually away.
Keep An Eye On Dead Zones With Exterior Cameras
Dead zones around your home are some of the best places to place your home security cameras in Erie. Basically, you're giving yourself a pocket-sized window with an exterior camera. As you can attach them almost anywhere, you can easily get a sightline to areas you can't see from the house, like your driveway or garage -- especially if your property has a detached one.
Other dead spaces at your home might include:
Corners of your home not facing a road
Spaces near a chimney or deck overhang
Cellar and basement doors or basement egress windows
Sheds or any other structure
For security camera placement, be certain that you have a clear vantage point. That may mean pruning any trees or bushes that could get in your way.
Where To Place Your Inside Cameras In Erie
Within your residence, you have a multitude of possibilities for your indoor security cameras. These cameras are sleek and unobtrusive and can easily sit on a counter, bookcase, or shelf. In the event a sudden or unusual motion takes place at night or when you're away, you'll get a phone warning accompanied by a video segment.
The most popular spots for indoor surveillance systems tend to be central walkways and areas with expensive electronics or artwork. Living or family rooms seem to get the majority of camera installations in Erie. First and second-floor hallways are also smart options -- particularly to monitor escape routes in the occurrence of an emergency. Home offices have become more in demand as well, as working online from home has evolved.
Request Home Security Cameras With A Smart Home Security System
Your property should have the best protection. Get in touch with us today to customize your residential security package, and you'll be able to protect every part of your property in no time at all! Dial (814) 992-4902 or complete the form on this page for your free quote.
Communities Served Around Erie By Smart Security Specialists Your Local Vivint Authorized Dealer